THE OFFERING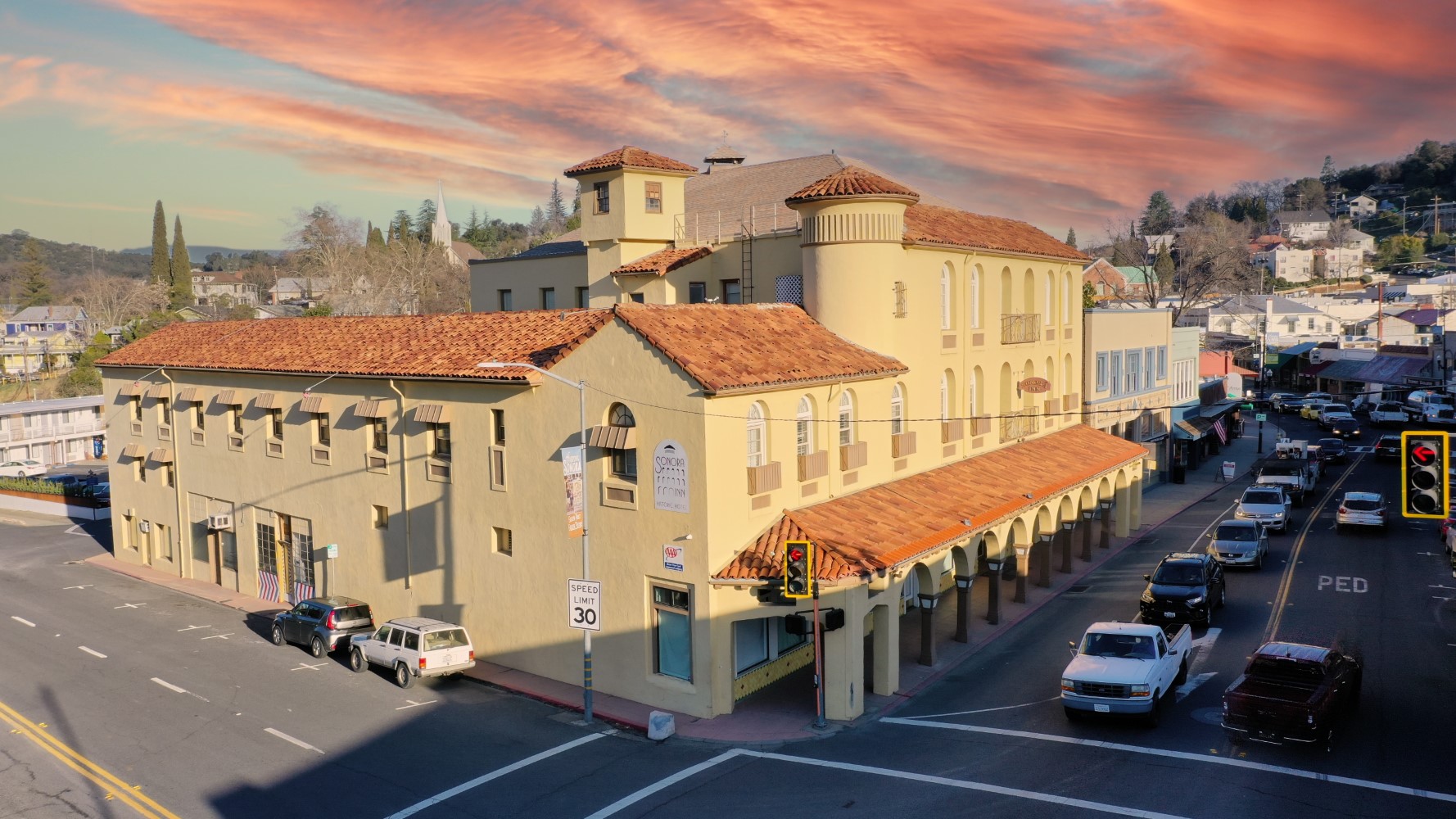 HVS Brokerage & Advisory, as the sole and exclusive advisory firm to ownership, is pleased to present the opportunity to acquire both the 30-key Historic Sonora Inn and the 34-key Hotel Lumberjack. The properties are situated across the street from one another, with the Sonora Inn on South Washington Street, and the Hotel Lumberjack on South Green Street, in Sonora, California, and are being offered solely as a two-asset portfolio. The hotels benefit from operational efficiencies through a shared-staffing model. An investor will have the opportunity to create significant value enhancements in both operations and property value by completing an overhaul and expansion of the Sonora Inn, using plans already meticulously sourced and drafted by current ownership, which include a ten-room expansion and the creation of a restaurant with bar. This offering presents a rare opportunity to acquire two assets in the heart of historic Downtown Sonora.
PROPERTY HIGHLIGHTS
Prime Location in Historic Downtown Sonora
Sonora benefits from its central location relative to some larger northern California markets, including the San Francisco Bay Area and Sacramento. This region of California also features several agricultural communities.

Sonora still holds on to its historic downtown charm while thriving as the commercial, governmental, and cultural center for the region. Sonora is accessible year-round and is conveniently located near Yosemite National Park and other regional favorites, such as Columbia and Railtown State Historic Parks.

Surrounded by national parks, while offering a variety of restaurants, retail outlets, and museums, Sonora benefits from high levels of leisure demand.
Robust Recovery for Drive-To Leisure Markets
Given recent developments and wide distribution of the COVID-19 vaccines, hospitality industry reports indicate that domestic drive-to leisure markets are rebounding sooner and stronger than other segments.

Per the January 2022 STR Trend Report, the selected competitive set achieved 58.8% occupancy, $194.67 ADR, and $114.54 RevPAR, registering a 75.7% increase in revenues.

This positive trend is anticipated to continue in 2022, with the competitive set rebounding to 2019 levels by the end of the year.
Upside Opportunity for an Experienced Operator
A new owner would have the opportunity to implement a sophisticated revenue-management system, building on efforts of current ownership to maximize revenue by capitalizing on sellout nights in the market.

The Hotel Lumberjack underwent an extensive, property-wide renovation, inclusive of all the guestrooms and public areas, at a cost of roughly $2.2 million.

Ownership currently holds two liquor licenses for the Historic Sonora Inn, a Type 47 license and a Type 58 license, which could be transferred to a new investor. The Type 47 license is a full liquor license, while the Type 58 license allows for catering and off-site catering of the future restaurant.

Current ownership has full entitlements to complete a renovation and expansion at the Sonora Inn, including the addition of ten guestrooms, a restaurant and bar, a café, a grab-and-go market, and a newly designed lobby area.

Once the renovation and expansion are completed at the Sonora Inn, ADR would be anticipated to surpass the $250 mark given the hotel's expected position as the premier lodging choice in Sonora. New ownership will be able to capitalize on a unique, synergetic operating strategy between both hotels, including a shared-staffing model.
Excellent Location Among Attractive Guest Amenities and Demand Generators
The properties are proximate to numerous dining, retail, and entertainment options, which is a positive attribute for both business and transient guests. Downtown Sonora boasts several restaurants offering a wide range of cuisine, including Thai, Mexican, and American food; available dining options nearby include Emberz Wood-Fired Foodz, El Arroyo Cantina, Diamondback Grill, and Yoshoku. Sonora also has a lively nightlife for visitors and locals alike.

Corporate demand generators in the area include Adventist Health Sonora, Evolve Web Designs & IT Consultants, Kampa Community Solutions, and many of the Tuolumne County Government offices.

Additionally, the properties benefit from their location near a multitude of parks and museums, including the Veterans Memorial Military Museum, Sonora Fire Museum, Prospector Park, Columbia State Historic Park, Teleli Golf Club, and Tuoloumne County Museum, among others. In addition to these museums and parks, the Sierra Repertory Theatre hosts numerous plays and musicals throughout the year.

Downtown Sonora hosts several yearly events, including the 2nd Saturday Art Nights, Mother Lode Fair, and Christmas Parade.
Management Availability
The properties are being offered free and clear of any management encumbrances, providing an investor with the flexibility to revamp the operational strategies of both hotels.
HISTORIC SONORA INN GUESTROOM AND F&B EXPANSION
An investor will have the ability to capitalize on the unique value-add component of the Historic Sonora Inn, including an expansion that will add ten guestrooms, a full-service restaurant and bar, and a café, unlocking significant value.

Current ownership has obtained quotes for two different renovation options for the Historic Sonora Inn (quotes and building plans available in the virtual deal room).

Scenario 1

Estimated budget $5.2 million

Full scope of the project includes adding ten guestrooms, updating of the current guestrooms, and creating a full-service restaurant and bar, a café, and a grab-and-go market in a newly designed lobby area.

The project also includes the glasswork, as seen in the renderings, including the atrium glass in the back breezeway, as well as all new glass on the front of the building where the restaurant, bar, and café are to be located.

Scenario 2

Estimated budget $3.9 million

Full scope of the project includes adding ten guestrooms and the updating of the current guestrooms, as well as the creation of a fitness room.

This renovation option does not include the aforementioned restaurant and bar, café, grab-and-go market, or lobby. It does, however, include repairing the roofs at both Properties and adding a retaining wall at the back of the Hotel Lumberjack.
PHOTO GALLERY
Resize thumb images to 270px (width) x 180px (note: thumb height should consistent), and place in "thumbs" folder inside the "gallery" folder. Full size images should be resized to 1000px (width) with any height
Thumb images should be the same filename as the full size images.
Image file name format: [number] - [word] example: "1 - Front View"
Go to UFS "gallery" folder to add images to gallery.
CONTACT US
Investment Sales Contacts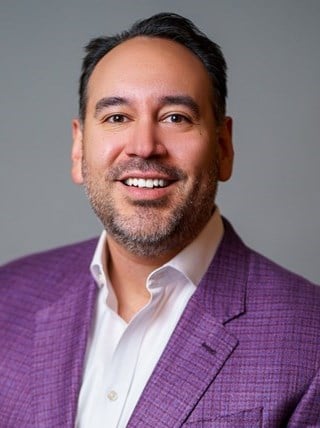 Managing Director, Partner, Brokerage & Advisory
HVS
Houston
+1 (713) 955-0012
eguerrero@hvs.com