THE OFFERING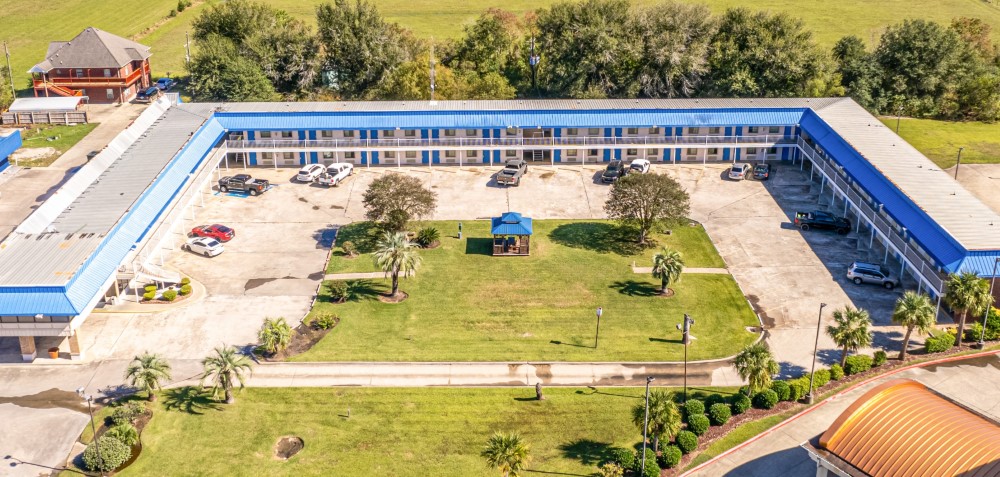 HVS Brokerage & Advisory, as the sole and exclusive advisory firm to ownership, is pleased to present the opportunity to acquire the 67-key Motel 6 Winnie, an economy-branded, exterior-corridor hotel asset located in Winnie, Texas, approximately 20 miles from the Beaumont/Port Arthur market and 60 miles from Houston. The property benefits from its strategic location near the interchange of Interstate 10 and U.S. Highway 73, near a multitude of corporate drivers including petrochemical refineries, an industry that has been experiencing a boom in growth given the increased global demand.
Financials as of August 2022 Trailing-Twelve-Months
PROPERTY HIGHLIGHTS
Strong Operating Fundamentals
The hotel experienced a 7.4% RevPAR increase in the year-to-date August 2022 period, compared to the same period last year. However, with an 82.1% RevPAR penetration index, there is upside to push top-line rooms revenue higher.
Year-to-date August 2022 room-night demand for the Houston East/Baytown, Texas, submarket increased by 5.4%, compared to the same period last year.
Over the last three years, the hotel has experienced robust cash flow, with an average gross operating profit (GOP) of over 50.0%.
Year-to-date October 2022 rooms revenue is at $494,000 (rounded), a 5.0% increase over the same period last year.
The hotel is on track to achieve $600,000 (rounded) in rooms revenue this year.
The hotel's average rooms revenue has been in excess of $625,000 (rounded) for the last three years.
Financing Available
A 70.0% loan-to-value (LTV) financing ratio at a 6.0% interest rate, 20-year amortization, and two-year term is available to a qualified buyer that has a strong background in hotel operations. Please contact the deal team regarding credit approval.
Ideal for Owner/Operator
The property contains a two-bedroom/two-bathroom apartment with a fully equipped kitchen and a living room that has a direct connection to the front desk.
The 67-key count is considered an ideal size for an owner/operator.
Robust Growing Petrochemical Market
Based upon a report published by the South Texas Economic Development Foundation (SETEDF), approximately $54 billion of petrochemical expansion projects are underway and expected to be completed by 2030.
Some of the projects include Exxon's $10-billion Golden Pass LNG Expansion, Motiva's $6.6-billion project to expand its refineries and acquire two downtown buildings in Port Arthur for office space, and Valero's $975-million refinery expansion. Local officials anticipate these projects to create over 10,000 temporary jobs and 500 permanent jobs in the area.
Well-Maintained Asset
In 2015, hotel ownership extensively renovated the property, spending over $550,000.
Per the August 2022 G6 Hospitality Quality Assurance report, the hotel achieved an overall score of 89.15%.
Ownership has maintained the physical asset well; thus, a minimal change-of-ownership PIP is expected.
Discount to Replacement Cost
This opportunity presents an investor the ability to acquire the property at a price well below replacement cost. To construct a similar asset with comparable amenities, the estimated all-in investment would be a minimum of $50,000 per key.
Excellent Location Among Attractive Guest Amenities and Transient Demand Generators
The property benefits from very strong visibility and accessibility off the frontage road along Interstate 10. Based on data from the Texas Department of Transportation, this section of Interstate 10 averages nearly 124,000 vehicles daily.
The Port of Beaumont is a world-class intermodal transportation facility that is served by three class-one rail carriers, located within two miles of Interstate 10 and situated on a deep-water channel with a 40-foot draft. Southeast Texas is the #1 exporter of crude and the #1 exporter of liquefied natural gas (LNG) in the nation, boasting the third-largest refining capacity in the United States.
The city of Port Arthur is the center of a major refinery network, accommodating a large portion of the U.S. refining capacity, including the Motivation Refinery, the largest refinery in the country.
The multi-purpose Ford Arena can host a variety of events including banquets, conventions, sporting tournaments, concerts, and family shows. The facility boasts a 9,737-seat, multi-purpose arena; 34,000 square feet of exhibit floor space; a 2,448-square-foot VIP Club; and a 1,107-square-foot patio. Ford Midway is home to the South Texas State Fair, which typically draws an attendance of over 400,000.
Leisure demand generators include the Art Museum of Southeast Texas, Beaumont Botanical Gardens, Crockett Street Entertainment District, and Texas Energy Museum. Additionally, several state and national parks and wildlife management areas in the region are popular destinations for hiking, kayaking, fishing, bird watching, and hunting.
Strong G6 Hospitality Brand
With over 60 years of experience in managing award-winning brands, G6 Hospitality owns, operates, and franchises over 1,400 economy lodging locations under the iconic Motel 6 brand and the Studio 6 Extended Stay/Studio 6 Suites brand.
Motel 6 boasts one of the most recognized advertising campaigns with its popular saying, "We'll leave the light on for you."
The Motel 6 brand outperformed the economy segment in 2021 with the following average statistics across the entire brand: 71.4% occupancy, $65.68 average rate, and $46.88 RevPAR, reflecting an 18.0% increase over the 2019 RevPAR level.
Management Availability
The property is being offered free and clear of any management encumbrances, providing an investor with the flexibility to revamp the operational strategies of the current operator.
PHOTO GALLERY
Resize thumb images to 270px (width) x 180px (note: thumb height should consistent), and place in "thumbs" folder inside the "gallery" folder. Full size images should be resized to 1000px (width) with any height
Thumb images should be the same filename as the full size images.
Image file name format: [number] - [word] example: "1 - Front View"
Go to UFS "gallery" folder to add images to gallery.
CONTACT US
Investment Sales Contacts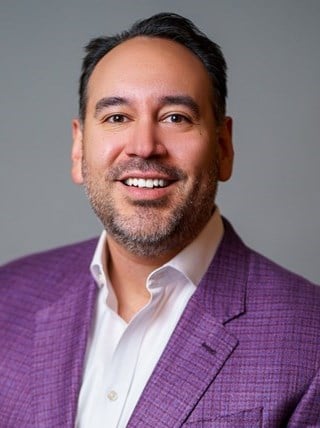 Managing Director, Partner, Brokerage & Advisory
HVS
Houston
+1 (713) 955-0012
eguerrero@hvs.com