THE OFFERING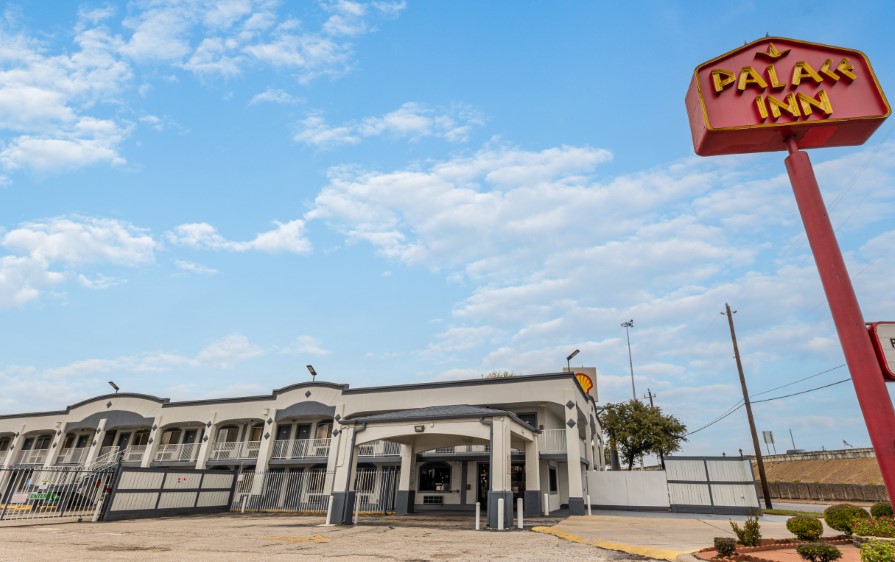 HVS Brokerage & Advisory, as the sole and exclusive advisory firm to ownership, is pleased to present the opportunity to acquire the 53-key Palace Inn Houston I-45 & Crosstimbers, an economy-branded, exterior-corridor hotel asset in Houston, Texas, approximately ten minutes north of Downtown Houston. This offering represents an opportunity for a more hands-on owner/operator to realize the significant upside of acquiring an absentee-owned, underperforming hotel asset. The property benefits from its strategic location just off Interstate 45 at the Crosstimbers Street Exit. Interstate 45 is a densely trafficked highway that serves as a main artery through Houston, extending north to Dallas and southeast to Galveston. Demand in this area comprises mainly transient and leisure travelers passing through the area or visiting nearby family/friends. Additional demand is also generated by extended-stay guests looking to take advantage of the lower weekly/monthly rates.
PROPERTY HIGHLIGHTS
Ideal Opportunity for an Owner/Operator
It is rare to find a highly desirable Palace Inn-branded hotel for sale in Houston.

The property contains the following features:

Three apartments with two bedrooms and a fully equipped kitchen as part of the inventory

One apartment with one bedroom and a fully equipped kitchen as part of the inventory

An owner/manager's apartment with one master bedroom and two other bedrooms, along with a living room that has a direct connection to the registration area and front desk

Tile flooring in all guestrooms

The 53-key count is an ideal guestroom size for an owner/operator.

There is an opportunity to add nine or ten guestrooms to the property, bringing the total key count to over 60.
Opportunity to Increase Performance
The hotel averaged $412,000 in rooms revenue over the last four years, with an average RevPAR of $21, whereas the competitive set's RevPAR average has been closer to $38 (rounded); thus, significant upside exists.

Per the trailing-twelve-month (TTM) September 2022 data, the following competitors achieved higher RevPAR amounts:

Crystal Inn, 39 keys: $46.31 RevPAR

Luxury Inn, 22 keys: $48.85 RevPAR

Haven Inn & Suites, 42 keys: $48.23 RevPAR

Based upon the HVS pro-forma projections, stabilized rooms revenue in 2025/26 is anticipated to be in excess of $700,000 ($36 RevPAR), with an NOI flow-through of $310,000 (rounded).
Excellent Location near Downtown Houston
The property benefits from excellent visibility and accessibility off the frontage road along Interstate 45, less than ten minutes (6.9 miles) north of Downtown Houston.

Based on the 2021 data from the Texas Department of Transportation (TxDOT), this section of Interstate 45 averages 225,000 vehicles daily.

Local establishments include a Walmart Supercenter, the Northline Transit Center/HCC light-rail station, Northline Commons (outdoor shopping mall), The Houston Farmers Market, and several fast-food options.
Fully Unencumbered of Franchise
The property is being offered free and clear of any franchise encumbrances, providing an investor with the flexibility to revamp operations and the ability to rebrand it, if desired.

The Palace Inn franchise may be retained with the completion of a change-of-ownership PIP. The seller has ordered the PIP; it will be uploaded to the virtual deal room (VDR) upon receipt.
PHOTO GALLERY
Resize thumb images to 270px (width) x 180px (note: thumb height should consistent), and place in "thumbs" folder inside the "gallery" folder. Full size images should be resized to 1000px (width) with any height
Thumb images should be the same filename as the full size images.
Image file name format: [number] - [word] example: "1 - Front View"
Go to UFS "gallery" folder to add images to gallery.
CONTACT US
Investment Sales Contacts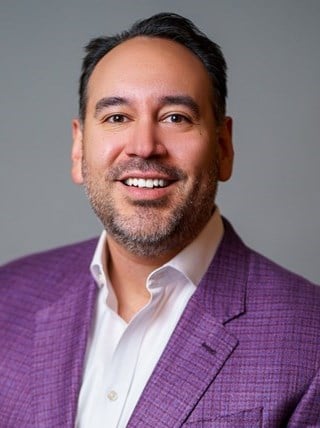 Senior Managing Director, Partner, Brokerage & Advisory
HVS
Houston
+1 (713) 955-0012
eguerrero@hvs.com