THE OFFERING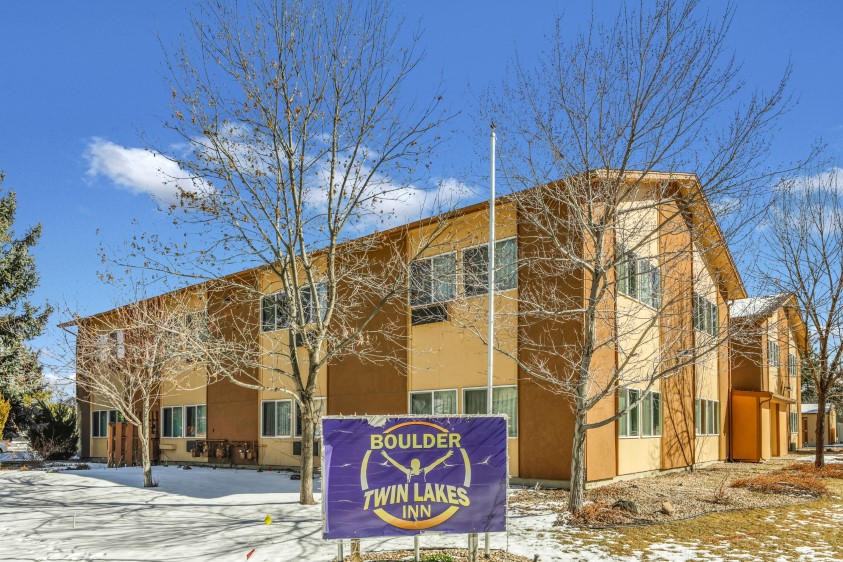 HVS Brokerage & Advisory, in cooperation with Eric Vincent Guerrero, as the sole and exclusive advisory firm to ownership, is pleased to present the opportunity to acquire the 32-key Boulder Twin Lakes Inn, a limited-service hotel asset in Boulder, Colorado. The city, nestled at the base of the Rocky Mountains and surrounded by thousands of acres of recreational open space and nature preserves, frequently earns top rankings in health, well-being, quality of life, education, and art. As an independently owned and operated lodging facility, the hotel is being offered free and clear of any franchise and management encumbrances, providing an investor with the flexibility to revamp operations and the ability to brand it, if desired.
Financials as of Year-End 2022
PROPERTY HIGHLIGHTS
Ideal Opportunity for an Owner/Operator
The 32-key count is considered an ideal size for an experienced owner/operator.
High Barriers-to-Entry Market
Development of hotels within the city of Boulder is an unusually lengthy process to complete, with funding and city approvals being difficult to secure. Therefore, independent hotels are rarely for sale in Boulder.

There has been a decrease in net inventory, as hotels, like the former Best Western on U.S. Highway 36/28th Street, are being converted to student housing.
Attractive Historical Cash-Flows
Based on the 2017 to 2022 year-end profit-and-loss (P&L) statements (excluding 2020), a new owner/operator can take advantage of the excellent cash-flow opportunity, with the hotel having registered an average annual house profit of 61.8% and annual NOI flow-through of $406,000.
Rising Performance
The hotel has rebounded from the onset of the COVID-19 pandemic, evidenced by the 2022 performance increase of 11.2%, compared to 2021. This positive trend is anticipated to continue this year, with the hotel expected to achieve its 2019 pre-pandemic rooms revenue of $900,000 (rounded).

Based upon the HVS pro-forma projections, stabilized rooms revenue in 2025 is anticipated to surpass $950,000 ($82.28 RevPAR), with an NOI flow-through of $410,000 (rounded).
Strong Location Among Diverse Demand Generators
Notable corporate demand generators in the area include Google, IBM, Apple, Medtronic PLC, Seagate Technology, Twitter, and Ball Corporation.

The subject market benefits from a variety of tourism and leisure attractions in the region. Leisure demand generators include the multi-block, pedestrian Pearl Street Mall and the Downtown Boulder Historic District, including the renowned Boulder Theater; the University of Colorado (CU Boulder); and recreational open spaces, such as the foothills and trails at the base of the Rocky Mountains.

Special events typically play a role during key weekends, such as the Bolder Boulder Memorial Day race, IRONMAN Boulder, and cycling events, as well as CU Boulder's athletic events, Parents' Weekend, Homecoming, and graduation ceremonies.
University of Colorado at Boulder (CU)
The University of Colorado at Boulder is a Tier 1 ranked public research institution that is home to over 33,000 students and 2,700 faculty members. The campus occupies nearly 600 acres and has an annual operating budget nearing $2.2 billion annually.

As an NCAA Division I school, the CU Athletics Department sponsors 17 sports teams that compete in the Pac-12 Conference. The football program recently made national headlines with the hire of Deion Sanders as the head coach. The hiring has already positively affected the school with record-breaking ticket sales and season ticket renewals well before the first football game.

The University continues to expand its offerings and facilities. Since 2018, over $350 million in capital projects have been invested into the campus, including the new COSINC Laboratory, the new Aerospace Engineering Sciences Building, and new residential halls for students, as well as the expansion of the Imig Music Building, among other projects.
Fully Unencumbered by Franchise and Management Agreements
The hotel is being offered free and clear of any franchise and management encumbrances, providing an investor with the flexibility to revamp operations and the ability to brand it, if desired.
PHOTO GALLERY
Resize thumb images to 270px (width) x 180px (note: thumb height should consistent), and place in "thumbs" folder inside the "gallery" folder. Full size images should be resized to 1000px (width) with any height
Thumb images should be the same filename as the full size images.
Image file name format: [number] - [word] example: "1 - Front View"
Go to UFS "gallery" folder to add images to gallery.
CONTACT US
Investment Sales Contacts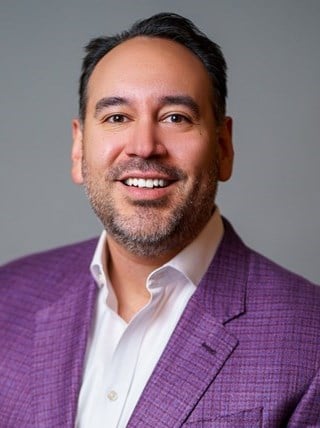 Senior Managing Director, Partner, Brokerage & Advisory
HVS
Houston
+1 (713) 955-0012
eguerrero@hvs.com