THE OFFERING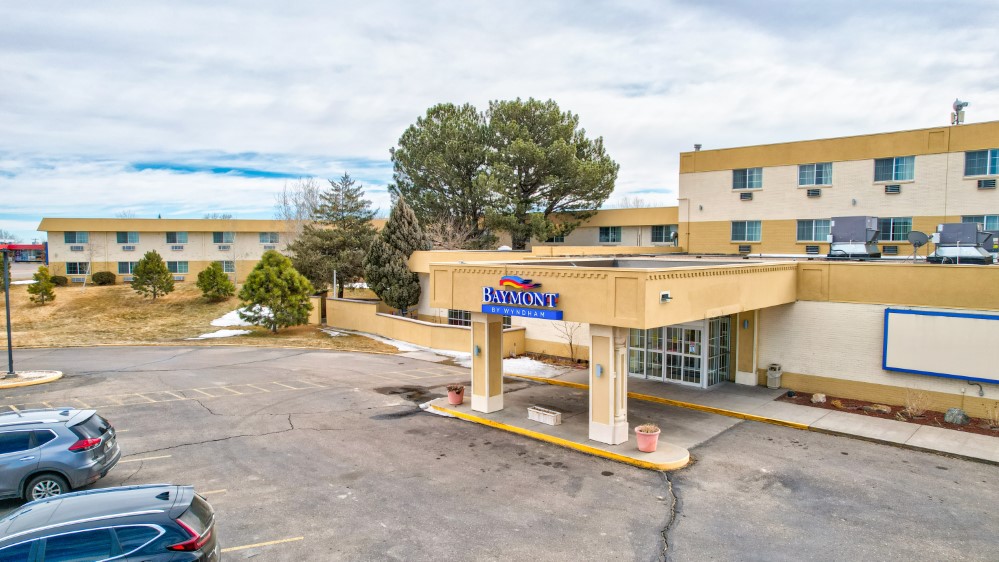 HVS Brokerage & Advisory, in cooperation with Eric Vincent Guerrero, as the sole and exclusive advisory firm to ownership, is pleased to present the opportunity to acquire the 100-key Baymont by Wyndham Fort Morgan, a well-established, interior-corridor hotel asset located in Fort Morgan, Colorado, approximately 80 miles northeast of Denver. The property benefits from its proximity to the agricultural and industrial businesses of Fort Morgan. Key economic industries in the region include agriculture, food processing, manufacturing, and renewable energy, which create steady demand for lodging accommodations.
Financials as of December 2022 TTM
PROPERTY HIGHLIGHTS
Discount to Replacement Cost
Based on current pricing guidance, the asset can be acquired at an attractive discount to replacement cost, at less than $52,500 per key.

To construct a similar asset with comparable amenities, the estimated all-in investment would be a minimum of $100,000 to $125,000 per key.
Revenue Performance

The hotel's year-to-date March 2023 revenue indicates an increase of 120%, compared to the same period in 2022; moreover, its March 2023 trailing-twelve-month (TTM) revenue amounted to $1,509,346.

The property is priced at 3.48x March 2023 trailing-twelve-month (TTM) revenue.
Ideal Opportunity for Owner/Operator
The 100-key count is an ideal size for an owner/operator, with the property containing onsite living quarters.
Underperforming Hotel Asset with Operational Upside Potential for a Robust Operator
The hotel has rebounded from the onset of the COVID-19 pandemic, with its 2022 RevPAR performance increasing 26.9% from the level achieved in 2021. This positive trend is anticipated to continue.

Based on the December 2022 Monthly STR Trend Report, the hotel registered a year-ending RevPAR penetration level of 64.1%, performing well below its competitors.

In 2022, the hotel's RevPAR was $36.47, while the competitive set's RevPAR was $56.91, showing significant upside for growth. Should the hotel achieve parity in market RevPAR, this would yield a rooms revenue of approximately $2.1 million.
Strong Industrial Presence
The subject market benefits from a variety of expanding industrial business generators in the area, including:

Cargill Meat Solutions: Cargill's beef processing facility is the largest employer in Morgan County, employing approximately 2,100 people.

Western Sugar Cooperative: This team of beet sugar growers employs over 1,000 people with annual sales of approximately $350 million.

Xcel Energy: The energy company has proposed plans to expand the state's electric grid by 550 to 610 miles of transmission lines, including across eastern Colorado, at a cost of $1.7 to $2.0 billion.
PHOTO GALLERY
Resize thumb images to 270px (width) x 180px (note: thumb height should consistent), and place in "thumbs" folder inside the "gallery" folder. Full size images should be resized to 1000px (width) with any height
Thumb images should be the same filename as the full size images.
Image file name format: [number] - [word] example: "1 - Front View"
Go to UFS "gallery" folder to add images to gallery.
CONTACT US
Investment Sales Contacts