THE OFFERING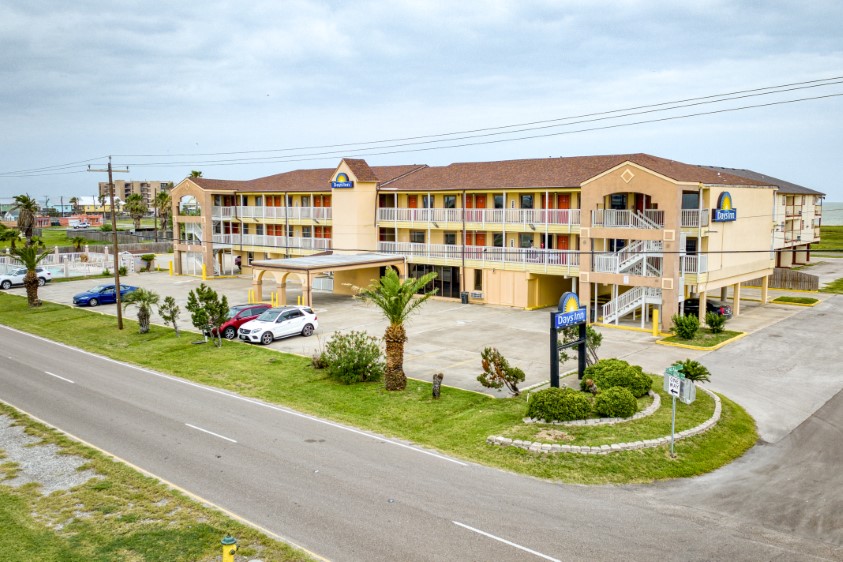 HVS Brokerage & Advisory, as the sole and exclusive advisory firm to ownership, is pleased to present the opportunity to acquire the 56-key Days Inn by Wyndham Corpus Christi Beach, a limited-service hotel asset in Corpus Christi, Texas. Corpus Christi is situated in Nueces County along the Gulf of Mexico and is anchored by the oil and gas, petrochemical, and manufacturing industries. The hotel is currently owner-operated and will be sold without management encumbrances. The property is in good physical condition, with 29 of the 56 rooms recently renovated, resulting in a nominal change-of-ownership property improvement plan (PIP). Moreover, the property is favorably located one block west of North Beach. The hotel offers an opportunity for increased NOI flow-through through cost-saving initiatives, yield-management strategies, revitalizing the sales and marketing initiatives, and regaining a competitive advantage.
PROPERTY HIGHLIGHTS
Excellent Location Among Strong Corporate & Leisure Demand Generators
The property is conveniently located off U.S. Highway 181 and within two miles of popular attractions such as the USS Lexington Aircraft Carrier Museum, Texas State Aquarium, American Bank Center, Whataburger Field, and the Corpus Christi Museum of Science and History.

The property is proximate to several major refineries and chemical plants, including Flint Hills Resources, Valero, Citgo, and Occidental Petroleum, which provide steady business transient demand.

The property is located a short 10-minute drive from Downtown Corpus Christi and 20-minute drive to Corpus Christi International Airport.

The property is situated approximately one block west of North Beach.
Underperforming Asset
The hotel has underperformed in the past, providing a new owner with the opportunity to implement new revenue-management strategies, leading to increased revenue and profitability. According to the May 2023 trailing-twelve-month (TTM) monthly STR Trend Report, the hotel ranked fifth in terms of RevPAR, leaving major room for improvement and increased competitiveness among other hotels in the area.

The August 2023 TTM RevPAR for the hotel was $26.99. The market RevPAR for the same period was $37.00. If the hotel had achieved market RevPAR during that period, rooms revenue would have been approximately $756,280 (rounded).
Discount to Replacement Cost
Pricing guidance for the property is $2,500,000, or $44,643 per key.

The property is available at a discount to its replacement cost, presenting a cost-effective investment opportunity.

To construct a similar asset with comparable amenities, the estimated all-in investment would be a minimum of $75,000 to $100,000 per key. The higher costs are due to the scarcity of available land and limited franchise options in Corpus Christi.
Onsite Living for Owner/Operator
The property contains a two-bedroom, one-bathroom manager's apartment.
Renovations
Twenty-nine (29) guestrooms have been recently renovated with the Days Inn by Wyndham "Dawn" package.
Unencumbered by Management Agreement
The property is being offered fully unencumbered by a management agreement.
PHOTO GALLERY
Resize thumb images to 270px (width) x 180px (note: thumb height should consistent), and place in "thumbs" folder inside the "gallery" folder. Full size images should be resized to 1000px (width) with any height
Thumb images should be the same filename as the full size images.
Image file name format: [number] - [word] example: "1 - Front View"
Go to UFS "gallery" folder to add images to gallery.
CONTACT US
Investment Sales Contacts