THE OFFERING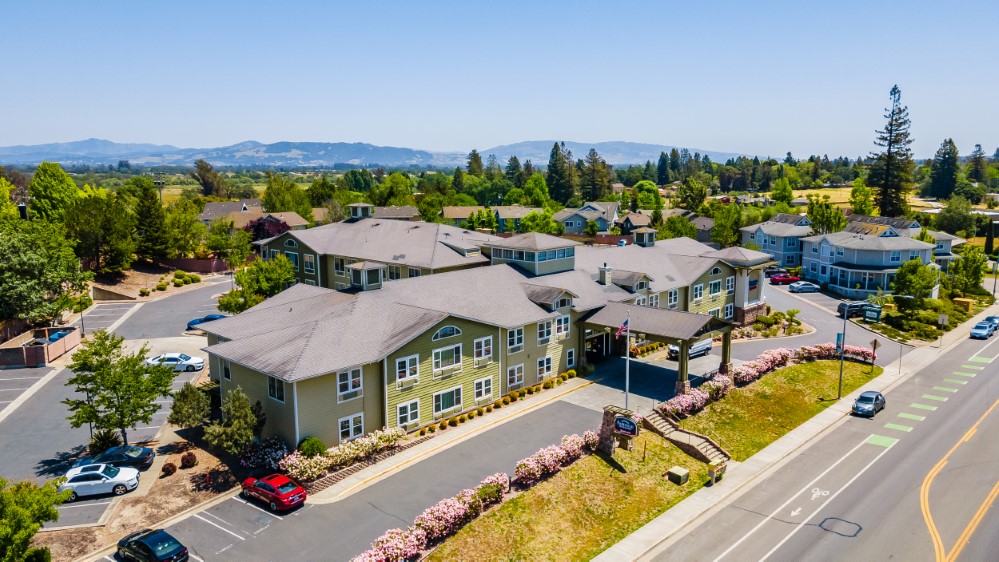 HVS Brokerage & Advisory, in cooperation with Z. Emil Iskandar, as the sole and exclusive advisory firm to ownership, is pleased to present the opportunity to acquire the 82-key Fairfield Inn & Suites by Marriott Santa Rosa Sebastopol, a limited-service hotel asset located in Sebastopol, California. This offering presents an excellent opportunity for an investor to acquire a premium-branded Marriott product with an expected franchise term renewal of 20 years, unencumbered by a management agreement and located in the high-barriers-to-entry market of Sonoma County, one of the premier wine-producing areas in the world and the largest producer in California's wine country.
Financials as of Trailing Twelve Months Ending March 2023
TRANSACTION TIMELINE
All buyers will be required to tour the hotel prior to submitting an offer. We will be hosting property tours on the dates noted below. If you are interested in touring, please contact Eric Guerrero at eguerrero@hvs.com, or +1 (713) 955-0012, or Emil Iskandar at eiskandar@hvs.com, or +1 (720) 231-3927, to book an appointment.
Monday, June 26, 2023, and Tuesday, June 27, 2023
The call-for-offer deadline is scheduled for Thursday, July 13, 2023; we will release details about the offer requirements soon. After the initial offer deadline, the top buyers will be invited to submit a second offer in a best and final round. All offers will be evaluated and accepted or rejected at the discretion of the seller.
PROPERTY HIGHLIGHTS
Excellent Location Among Strong Leisure Demand Generators
Located in Sebastopol, seven miles southwest of Santa Rosa, which is the largest city within California's wine country and seat of Sonoma County, the Property benefits from its central placement in Sonoma County. With over 425 wineries, numerous world-class restaurants, giant redwood forests, annual music festivals, various tour offerings, and natural landscapes, Sonoma County features a variety of options for travelers.

The property is favorably located along State Highway 116, locally known as Gravenstein Highway, on the quieter side of West Sonoma County. By car, the property is roughly one hour north of San Francisco, 15 minutes from Downtown Santa Rosa, and 20 minutes from Bodega Bay.

The hotel benefits from a good mix of tourists visiting the Sonoma wine country and the coastal communities to the west. It is the only hotel in the competitive set that enjoys this advantage.

Major demand generators in the area include the numerous wineries nearby, various world-class restaurants, the Russian River, Bodega Bay, top-notch golf courses, museums, and champagne cellars, as well as opportunities for activities, such as tours and whale watching.

Located within the greater San Francisco Bay Area, home to 7.75 million residents, and a relatively short drive from both the San Francisco International Airport and Oakland International Airport, which welcomed a combined total of 53.3 million passengers in 2022, the Hotel attracts domestic and international visitors; moreover, the large and affluent surrounding population supports leisure demand.
Operational Upside After Renovation
Upon completion of the change-of-ownership PIP, an investor will have a newly updated, Marriott-branded product with the ability to increase occupancy and ADR by implementing aggressive sales tactics to capture more demand and maximize RevPAR.

The hotel's March 2023 trailing-twelve-month (TTM) performance achieved a RevPAR level of roughly $128, with a gross house profit (GOP) at 37.9% and NOI flow-through at $1,031,000 (rounded), indicative of the hotel trending toward pre-pandemic levels.

Based on a selection of similar vintage Fairfield Inn & Suites by Marriott operating statements, the hotel should achieve a stabilized GOP margin between 45.0% and 50.0%.

There are multiple opportunities for improvement that could lead to a collective decrease in rooms expenses.

In 2018, at peak RevPAR of $146, the hotel achieved a 47.1% GOP and $1,611,000 NOI flow-through. During that period, the hotel's RevPAR penetration index was 98.9%.
Strong-Performing Drive-To Leisure Market
The hotel's TTM rooms revenue equated to $3,827,000 (rounded) as of March 2023, reflecting an 11.7% increase compared to the same period ending March 2022. In comparison, the Santa Rosa Sonoma, California, submarket had registered a 3.0% TTM revenue increase as of March 2023.

The hotel is on pace to achieve rooms revenue of $4,000,000 (rounded) this year, on par with its 2016–2019 average.

For the TTM period through March 2023, the competitive set's RevPAR was about $110 (rounded). This amount was 5.4% higher than the RevPAR recorded for the same period ending in March 2022, showing a continued robust recovery in this popular drive-to leisure market.

Rising travel costs have pushed travelers to visit nearby drive-to leisure destinations, such as Sonoma County, which has been able to capture a greater proportion of demand from Californians.

With long summers and mild winters, Sonoma County hosts events and festivals throughout the entire calendar year, driving strong and continuous demand to this region.
Highly Sought-After Marriott Limited-Service Franchise
The 82-key count is highly attractive for an investor looking to acquire a premium Marriott-branded asset within an exceptional leisure market.

Marriott has confirmed that it is willing to offer a new, 20-year franchise license agreement to the buyer, which is longer than its standard relicensing term.

The change-of-ownership PIP is currently estimated at $2,460,000, or $30,000 per key; the PIP report has been uploaded to the virtual deal room (VDR).

Fairfield by Marriott's over 30-year legacy of performance offers owners and franchisees a highly efficient economic model that delivers strong results. As the second-largest Marriott International Inc. brand, Fairfield by Marriott is a proven performer and is growing rapidly. The brand consistently exceeds goals across key metrics, including guest satisfaction, RevPAR, Marriott-channel contribution, and owner satisfaction.

The award-winning Marriott loyalty program, known as Bonvoy, is one of the largest in the hotel industry, offering members access to more than 8,000 hotels across 30 brands. Serving nearly 100 million enrolled members worldwide, it is an effective tool for driving customers to Marriott hotels and creating brand loyalty.
Management Availability
The property is being offered free and clear of any management encumbrances, providing an investor with the flexibility to revamp and improve operational strategies.
PHOTO GALLERY
Resize thumb images to 270px (width) x 180px (note: thumb height should consistent), and place in "thumbs" folder inside the "gallery" folder. Full size images should be resized to 1000px (width) with any height
Thumb images should be the same filename as the full size images.
Image file name format: [number] - [word] example: "1 - Front View"
Go to UFS "gallery" folder to add images to gallery.
CONTACT US
Investment Sales Contacts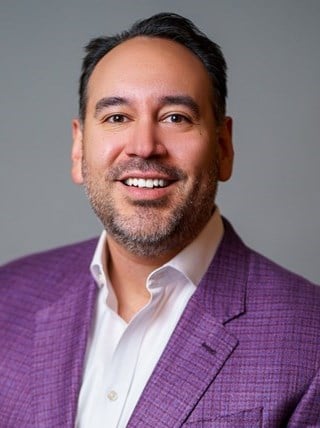 Senior Managing Director, Partner, Brokerage & Advisory
HVS
Houston
+1 (713) 955-0012
eguerrero@hvs.com