THE OFFERING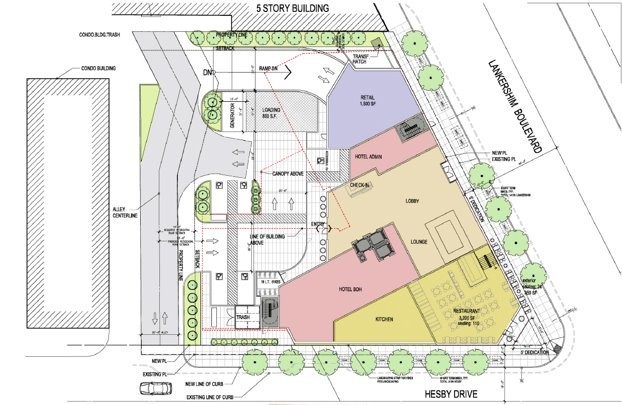 HVS Brokerage & Advisory has been exclusively retained to solicit offers to purchase the fee simple interest in the Lankershim Hotel Development Site, a combined 0.57 acres among four parcels located at 5041–5057 Lankershim Boulevard in North Hollywood, California. This offering presents an opportunity to acquire a fully entitled site approved for the development of a 148-key hotel in one of the fastest growing Los Angeles neighborhoods, NoHo's increasingly trendy Arts District.
Located on the northwest corner of Lankershim Boulevard and Hesby Street, the site benefits from its highly visible and strategic location, with easy access to a multitude of local demand generators. This Burbank market is anchored by the entertainment and mass-media industries but is also supported by the healthcare and professional services sectors. Nearby tourist attractions include Universal Studios Hollywood, the Griffith Observatory, the Hollywood Bowl, and the Hollywood Walk of Fame, among others.

SITE OVERVIEW
| | |
| --- | --- |
| Address | 5041-5057 Lankershim Boulevard, North Hollywood, California 91601 |
| Assessor Parcel Numbers | 2353-010-007, 2353-010-008, 2353-010-009, and 2353-010-017 |
| Total Land Area | 25,021 square feet |
| Gross Building Area | 108,391 square feet (4.35:1 FAR) |
| Ownership Interest | Fee simple |
| Zoning Designation | C4 (may be developed with residential use allowed under C4 and R4 zones) |
| Proposed Building Details | Approved for a mixed-use building, including a 148-room hotel and 8,900 square feet of restaurant/retail space |
| Parking | 85 onsite parking spaces on the ground level and a subterranean level, 9 spaces with electric vehicle (EV) charging stations, and 17 spaces that will be EV ready |
SITE HIGHLIGHTS
Strong Demand Drivers
The Burbank area benefits from a diverse economy, anchored by the entertainment and mass-media industries, as well as the healthcare and professional services sectors. According to the Burbank Chamber of Commerce, approximately 75.0% of the scripted television shows and 25.0% of the movies produced worldwide are filmed in Burbank and surrounding areas, and this media presence has provided a strong economic foundation.

The Walt Disney Company was founded in 1923 by brothers Walt and Roy Disney as an animation studio and is best known today for the numerous animated and live-action films produced at Walt Disney Studios. The company also comprises the American Broadcasting Company (ABC) television network; several cable television networks housed under the Disney and ABC umbrellas, including Disney Channel, ESPN, and ABC Family; publishing, music, and merchandising arms; and 14 theme parks located throughout the world.

Located in Burbank since 1928, Warner Bros. is one of the area's oldest and most significant major studios. The company operates several subsidiaries, including Warner Bros. Pictures, Warner Bros. Studios, Warner Bros. Interactive Entertainment, Warner Bros. Television, Warner Bros. Animation (home of the Looney Tunes cartoons), Warner Home Video, New Line Cinema, and DC Entertainment.

The area is also home to the 415-acre Universal City, which houses Universal Studios, another major film studio. Other key employers in the market include Burbank Studios, Providence St. Joseph Medical Center, and Nickelodeon Animation.
Rebounding Local Hospitality Industry
The selected competitive set for the proposed hotel recovered from the effects of the COVID-19 pandemic and the corresponding economic downturn in 2022, with a RevPAR of $170.40, compared to the pre-pandemic peak RevPAR of $167.34 that was registered in 2019. While the pandemic caused a substantial decrease in RevPAR, declining to $113.04 in 2021, the year-end 2022 performance highlighted RevPAR growth of 48.0%, or $54.30, compared to the same period in 2021.
Fully Entitled Hotel Site 
The site has been approved for a seven-story, 88-foot-high, mixed-use building to house a 148-room hotel and 8,900 square feet of restaurant/retail space, inclusive of parking on the ground level and a subterranean level.

A 19.0% increase from the original allowable density for the site was approved in December 2022 after a process spanning multiple years with the Los Angeles City Council.

Ownership has received interest in the project from multiple hotel brands, including Tribute (Marriott) and Indigo (IHG).
Limited New Hotel Supply
The 90-room Cambria Hotel Burbank is currently under construction at 201 South Glenoaks Boulevard, approximately five miles to the east of the site. The hotel is slated to open in early 2024 and will likely compete for similar commercial and leisure demand given its proximity.
CONCEPTUAL RENDERINGS
Resize thumb images to 270px (width) x 180px (note: thumb height should consistent), and place in "thumbs" folder inside the "gallery" folder. Full size images should be resized to 1000px (width) with any height
Thumb images should be the same filename as the full size images.
Image file name format: [number] - [word] example: "1 - Front View"
Go to UFS "gallery" folder to add images to gallery.
CONTACT US
Investment Sales Contacts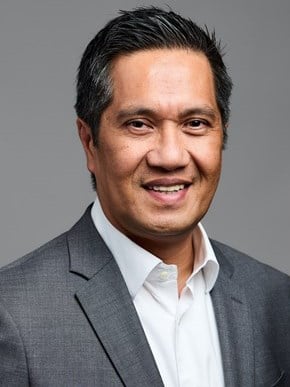 Senior Vice President, Capital Markets
HVS
Los Angeles
+1 (720) 231-3927
eiskandar@hvs.com
CA License #01974770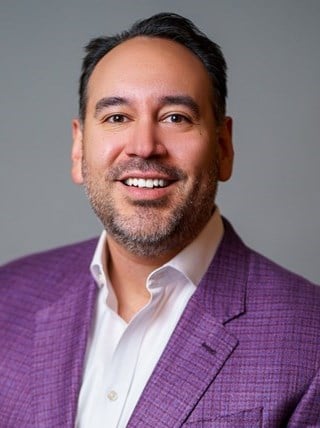 Senior Managing Director, Partner, Brokerage & Advisory
HVS
Houston
+1 (713) 955-0012
eguerrero@hvs.com