THE OFFERING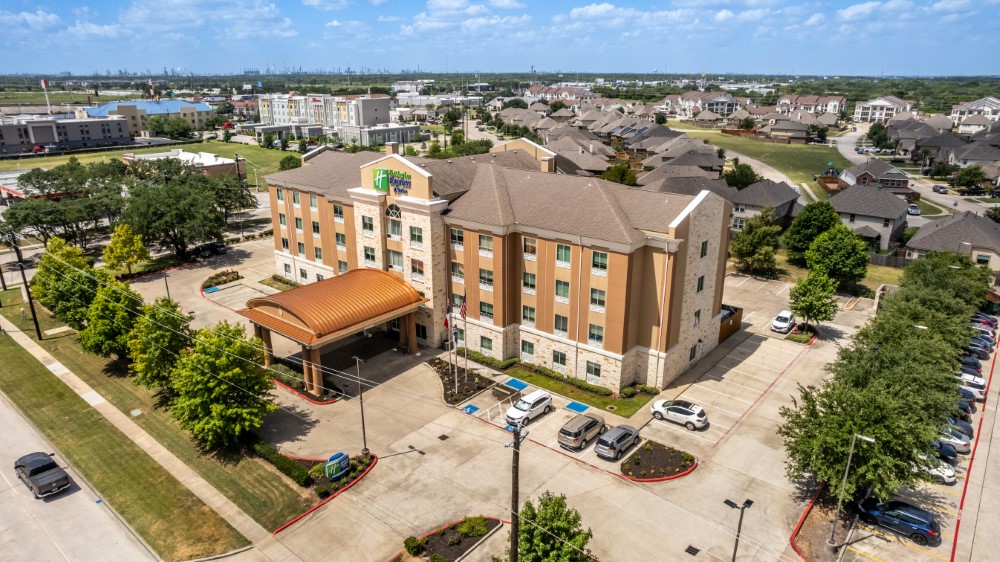 HVS Brokerage & Advisory, as the sole and exclusive advisory firm to ownership, is pleased to present the opportunity to acquire the 91-key Holiday Inn Express & Suites Houston East Baytown, a limited-service hotel asset located in Baytown, Texas. This opportunity presents an investor with an excellent opportunity to acquire a strong-performing hotel asset in a city that plays a major role in the oil and gas (O&G) industry's downstream sector and that is home to one of the world's largest oil refineries (ExxonMobil).
Financials as of 2023/24 First Twelve Months Projection.
PROPERTY HIGHLIGHTS
Operational Upside Potential for a Robust Operator
Based on the year-end 2022 financial statement, the Hotel achieved a 11.7% gross house profit with a negative NOI flow-through. Great upside exists for a more "hands-on" operator to restructure the Hotel's operations to maximize RevPAR penetration and NOI flow-through.


Based on a selection of similar vintage Holiday Inn Express & Suites operating statements, the Hotel should achieve a stabilized GOP margin between 44% and 50%. We see multiple opportunities for improvement that could lead to a collective decrease in rooms expense, specifically in the payroll department.


Per the June 2023 trailing-twelve-month (TTM) STR Trend Report, the hotel ranked fourth (out of five) among its competitors in terms of occupancy and RevPAR. This presents upside for a more prudent operator to recapture demand from corporate travelers and transition the hotel into becoming a market leader.

Current ownership had several issues with completing their PIP and had a significant amount of guestroom inventory offline over the past two years: 34% in 2021 and 20% in 2022. Now that the PIP is completed, new ownership should be able to capture more market share.


Based upon the HVS pro-forma projections, stabilized rooms revenue in 2024 is anticipated to be in excess of $2.9 million, with an NOI flow-through of $950,000 (rounded).
Robust Oil & Gas Downstream Market
The local market has experienced a strong post-COVID recovery. Based on the June 2023 TTM STR Trend Report, year-end room-night demand for the hotel and competitive set increased by 24.9% and 18.1%, respectively.

Local refineries and chemical plants operated by major entities, such as Chevron Phillips and ExxonMobil, represent primary economic anchors.

As part of ExxonMobil's larger ten-year, $20-billion "Growing the Gulf" expansion program, ExxonMobil added a new ethane cracker unit in 2018 and invested $2 billion in the expansion of its chemical complex in Baytown.


Earlier this year, LyondellBasell confirmed its plans to initiate a $3.5-billion plant expansion project later this year, inclusive of the facilities in Channelview and Bayport.


OxyVinyls, the chemical division of Occidental Petroleum, has set in motion a planned $1.1-billion expansion of its chlor-alkali plant in La Porte.


The Bayport Container Terminal is undergoing a $200-million investment project to update its storage facilities and infrastructure, including the addition of a new, 1,000-foot wharf to aid in the expected increase of cargo volume in the coming years.

Strong Location on Interstate 10 near Corporate and Leisure Demand Generators​​​​​​​
The property is strategically located at the Garth Road exit on Interstate 10, which is a heavily developed commercial corridor in Baytown.

Corporate demand generators in the area include ExxonMobil Baytown Complex, Chevron Phillips Chemical Cedar Bayou Facility, Enterprise Products Partners Mont Belvieu Complex, Energy Transfer Fractionation and Storage Facility, Targa Logistics & Transportation Segment Facility, Covestro Baytown Facility, Calpine Baytown Energy Center, Walmart Distribution Center, JSW Steel, The Home Depot Distribution Center, the Houston Ship Channel, Frontier Logistics LP, Occidental Petroleum, The Dow Chemical Company, and Baker Hughes.

Leisure demand generators include Baytown Nature Center, San Jacinto Monument, Battleship Texas, Bicentennial Park & Veterans Memorial Plaza, Eddie V. Gray Wetlands Center, Fred Hartman Bridge, Lee College Performing Arts Center, Lynchburg Ferry, Pirate's Bay Water Park, Yepez Vineyard, and Lee College, as well as myriad youth sports venues, golf courses, and water-related activities.


Special events also typically play a role during key weekends, such as The Great Harvest Festival, Baytown Heritage Scaritage Festival, and HSA Invitational Tournament. No major changes related to these attributes of the market are expected over the long term.

Holiday Inn Express & Suites Franchise
Upon approval from the franchisor and completion of the brand-mandated change-of-ownership PIP, an investor can expect a new, long-term license agreement with InterContinental Hotels Group (IHG). This presents a new owner with the opportunity to operate a hotel with one of IHG's most prominent limited-service products. The brand's success is largely attributed to IHG's award-winning advertising campaigns and consumer awareness.
Discount to Replacement Cost​​​​​​​
To construct a similar limited-service hotel asset with comparable amenities, the estimated all-in investment would be a minimum of $150,000 per key.


This opportunity presents an investor the ability to acquire the property at a price well below replacement cost at $125,000 per key.
Management Availability
The property is being offered free and clear of any management encumbrances, providing an investor with the flexibility to revamp the operational strategies of the current operator.
PHOTO GALLERY
Resize thumb images to 270px (width) x 180px (note: thumb height should consistent), and place in "thumbs" folder inside the "gallery" folder. Full size images should be resized to 1000px (width) with any height
Thumb images should be the same filename as the full size images.
Image file name format: [number] - [word] example: "1 - Front View"
Go to UFS "gallery" folder to add images to gallery.
CONTACT US
Investment Sales Contacts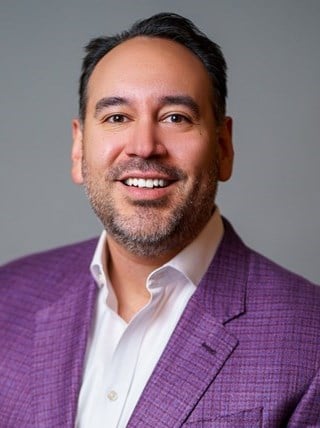 Senior Managing Director, Partner, Brokerage & Advisory
HVS
Houston
+1 (713) 955-0012
eguerrero@hvs.com