THE OFFERING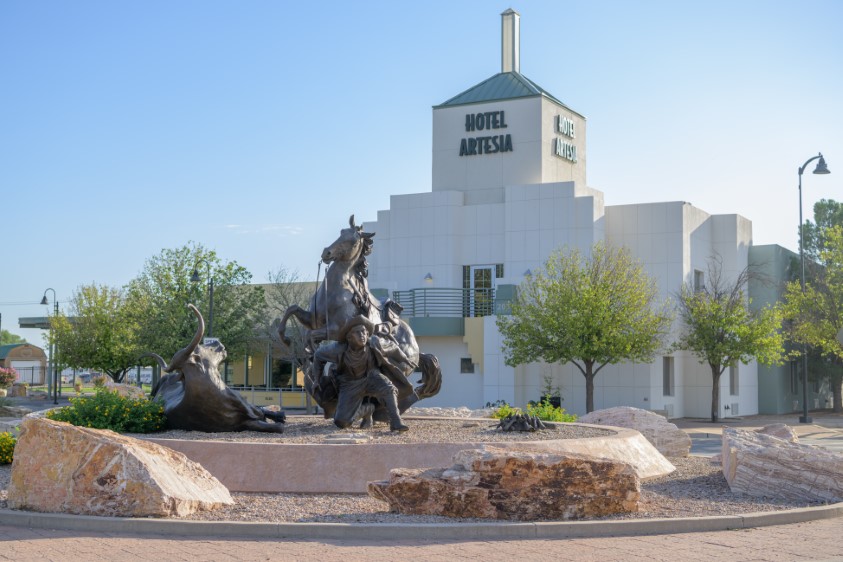 HVS Brokerage & Advisory, in cooperation with Eric Vincent Guerrero, as the sole and exclusive advisory firm to ownership, is pleased to present the opportunity to acquire the 51-key Hotel Artesia, an interior-corridor, limited-service hotel asset in Artesia, New Mexico. A more "hands-on" owner/operator will have the opportunity to acquire the limited-service hotel at a price significantly below replacement cost, with upside to restructure the Hotel's operations by reducing expenses and improving NOI flow-through. The property is favorably located in Downtown Artesia, near the major intersection of U.S. Highways 82 and 285. Given the hotel's strong relationships within the local community, it serves as the premier lodging option in Artesia. Primary economic drivers here include oil and gas (O&G) production, oil refining, the Federal Law Enforcement Training Center (FLETC), and the agriculture industry.
Financials as of TTM July 2023
PROPERTY HIGHLIGHTS
Ideal Opportunity for an Experienced Owner/Operator
The 51-key count is considered an ideal size for an experienced owner/operator. ​

The hotel is institutionally operated with a full staff in place. Great upside exists for a more "hands-on" owner/operator to restructure the hotel's operations and initiate cost-containment initiatives.

We see multiple opportunities for improvement that could lead to a collective decrease in rooms expense and administrative and general expenses, specifically in the payroll department.

The hotel's July 2023 trailing-twelve-month (TTM) rooms revenue equated to $1,078,000 (rounded).

Per the April 2023 STR Trend Report, the hotel is underperforming its competitive set; it registered a RevPAR of $50.22 last year, while the competitive set achieved a RevPAR of $69.96. This indicates strong upside for a new operator to improve the hotel's performance.
Robust Market Recovery
Based on the April 2023 STR Trend Report, the competitive set's RevPAR increased roughly 22.7%, compared to the same period last year. This growth was primarily driven by a healthy increase in market-wide demand.

Year-to-date through April 2023 room-night demand and revenue for the New Mexico South Area submarket increased by 12.5% and 22.7%, respectively, compared to the same period last year.

Considering the strong recovery in the submarket and based upon the HVS pro-forma projections, stabilized rooms revenue in 2025 is anticipated to be in excess of $1.1 million, with an NOI flow-through of $383,000 (rounded).
Fully Unencumbered of Management and Franchise Agreements
The property is being offered free and clear of any management and franchise encumbrances, providing an investor with the flexibility to revamp operations and the ability to franchise the hotel, if desired.

The HVS Brokerage & Advisory team is currently researching potential franchise branding opportunities.
Well-Maintained, High-Quality Physical Product; Discount to Replacement Cost
Current ownership originally developed the property in 2007 and has maintained the physical asset well.

The property was exceptionally designed with Art Deco architecture.

This opportunity presents an investor the ability to acquire the property at a price well below replacement cost. To construct a similar limited-service asset with comparable amenities, the estimated all-in investment would be a minimum of $80,000 per key.
Excellent Location Among Strong Demand Generators
The property benefits from a central location in the heart of Downtown Artesia, near the major intersection of U.S. Highways 82 and 285, near numerous dining, retail, and entertainment options, which is a positive attribute for both business and transient guests.

Historic Downtown Artesia has a quaint feel and is home to La Fonda Restaurant, the Wellhead Restaurant and Brewpub, and the Derrick Floor Sculpture, as well as EOG Resources, which is located in the Yates Building.

Major employers in the area include EOG Resources, Chase Companies, the Navajo Refinery (HF Sinclair), and smaller production and service companies, as well as Concho Resources, Halliburton, and Devon Energy, among others.

Basic training for all U.S. Border Patrol Agents occurs at the 3,620-acre Federal Law Enforcement Training Centers (FLETC)-Artesia, along with trainings for the Bureau of Indian Affairs and Transportation Security Administration.

Leisure demand generators in the area include the Artesia Aquatic Center, Historical Museum & Art Center, Ocotillo Performing Arts Center, and Artesia Public Library, as well as the Balzano Family Vineyard & Pumpkin Patch.

Special events also typically play a role during key weekends, such as the Red Dirt Black Gold Festival in Artesia and Alien Festival in Roswell.

Attractions in neighboring towns include the International UFO Museum and Research Center in Roswell and the Carlsbad Caverns National Park in Carlsbad, both located roughly 40 miles away.
PHOTO GALLERY
Resize thumb images to 270px (width) x 180px (note: thumb height should consistent), and place in "thumbs" folder inside the "gallery" folder. Full size images should be resized to 1000px (width) with any height
Thumb images should be the same filename as the full size images.
Image file name format: [number] - [word] example: "1 - Front View"
Go to UFS "gallery" folder to add images to gallery.
CONTACT US
Investment Sales Contacts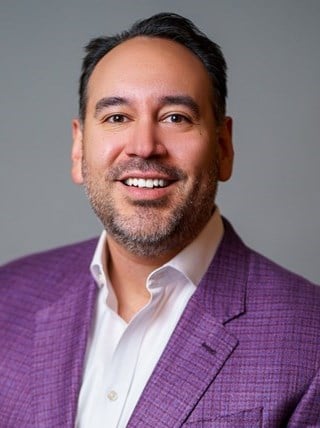 Senior Managing Director, Partner, Brokerage & Advisory
HVS
Houston
+1 (713) 955-0012
eguerrero@hvs.com