THE OFFERING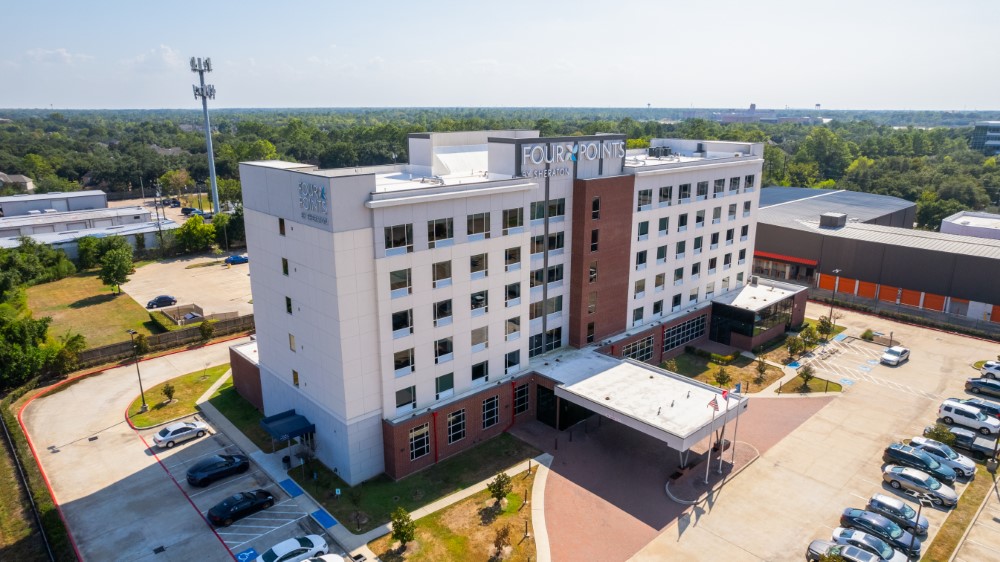 HVS Brokerage & Advisory, as the sole and exclusive advisory firm to ownership, is pleased to present the opportunity to acquire the 134-key Four Points by Sheraton Houston Energy Corridor, an exceptionally constructed select-service hotel asset in Houston's Katy Freeway/Energy Corridor submarket. The property benefits from its strategic location on Interstate 10/Katy Freeway within the Energy Corridor, proximate to a multitude of corporate and leisure demand drivers, including Texas Children's Hospital West Campus, BP Energy Company, Wyatt Field Services, Shell Oil Company, CITGO Petroleum, Memorial City Mall, and CityCentre Plaza.
Financials as of TTM July 2023
PROPERTY HIGHLIGHTS
Operational Upside Potential to Increase NOI Flow-Through
Based on the trailing-twelve-month (TTM) July 2023 financial statement, the hotel achieved 21.8% in gross operating profit (GOP), with a net operating income (NOI) flow-through of about $200,000 (rounded).

Based on a selection of similar Four Points by Sheraton operating statements, the hotel should achieve a stabilized GOP margin between 44.0% and 50.0%. We see multiple opportunities for improvement that could lead to a collective decrease in rooms expense, specifically within the payroll department.

Per the July 2023 Monthly STAR Report, the hotel ranked third out of seven competitors in terms of RevPAR, registering a 106.3% RevPAR index. A more prudent and "hands-on" operator should be able to recapture demand from corporate travelers and transition the hotel into becoming the market leader.

Based upon the HVS pro-forma projections, stabilized rooms revenue in 2024 is anticipated to exceed $3 million, with an NOI flow-through of $1 million (rounded).
Consistent Historical Performance and Robust Market Rebound
Not including the hotel's 2020 performance, rooms revenue has averaged approximately $2,100,000 (rounded) since 2019, and rooms revenue for the TTM period ending in July 2023 equated to $2,600,000 (rounded)—the highest performance since 2019.

Rooms revenue for the YTD July 2023 period increased by 20.1%, compared to the same period last year.

Per the July 2023 Monthly STAR Report, YTD demand for the hotel has increased 15.4%, compared to the same period last year.

As hotel operations continue to ramp up after the assumed completion of the PIP renovation, a more prudent operator should be able recapture demand from corporate travelers and maintain its dominance within this STR competitive set.
Excellent Location Among Strong Corporate and Leisure Demand Generators
The property is strategically located off Interstate 10/Katy Freeway within the Energy Corridor, proximate to numerous dining, retail, and entertainment options, which is a positive attribute for both business and transient guests.

The Energy Corridor is a business district on the west side of the Houston metropolitan area between Beltway 8 and the Grand Parkway. The district straddles a seven-mile stretch of Interstate 10 from Kirkwood Road westward to Barker Cypress Road and extends south along Eldridge Parkway to Briar Forest Drive. It is home to several of the largest international energy companies in the world, as well as 300 multinational, national, and local companies.

Corporate demand generators in the area NACE, Wood Group, Shell, GTC Technology, Conoco Phillips, Subsea7, IBM, BP, and Schlumberger.

Leisure demand generators in the area include Katy Mills, Main Event, TopGolf, Andretti Indoor Karting & Games Katy, Texas Children's Hospital West Campus, Memorial Herman Katy Hospital, Houston Methodist West Hospital, Second Baptist Church West Campus, Powerhouse Christian Church, and CityCentre Plaza.

The Energy Corridor submarket has historically been one of Houston's highest barriers-to-entry hotel markets because of rising land costs and limited flag availability.
Oil & Gas Industry Makes Massive Resurgence
As of July 2023, Texas, with Houston as its epicenter, had achieved record-breaking O&G production levels, contributing to 43.3% of the U.S.'s total oil and 27.4% of natural gas production at mid-year 2023. Texas has surpassed production benchmarks set 30 and 40 years ago, emphasizing its unparalleled role in the nation's energy sector.

The narrative for large oil companies is shifting toward clean energy investments, especially with the recent congressional decision to enhance the tax credit for carbon capture under the $680-billion Inflation Reduction Act. This act incentivizes companies with $180 per ton for carbon dioxide extracted from the atmosphere, and $85 per ton if captured from emissions, highlighting a burgeoning business avenue in carbon management against the backdrop of Houston's strategic significance in the energy landscape.
Expanding Local Economy Amid Office Expansions
There has been a flurry of recent office leases executed in the Energy Corridor submarket, which should bode well for corporate room-night demand. Examples include the following:

Fluor signed a new lease (308,000 square feet)

Kiewit Corp. renewed its lease (277,000 square feet)

Technip Energies (HQ) signed a new lease (171,000 square feet)

MODEC International (HQ) signed a new lease (116,000 square feet)

Fugro (HQ) signed a new lease (75,000 square feet)
Well-Maintained, High-Quality Physical Product
The hotel, which opened in 2016, benefits from its concrete and steel construction and its numerous updates when compared with the standard Four Points by Sheraton prototype.

State-of-the-art amenities include the Platform Grill, serving breakfast and dinner; an indoor pool; a large fitness room; and over 3,000 square feet of pre-function and meeting space.

To construct a similar asset with comparable amenities in a high-barriers-to-entry location, the estimated all-in investment would be a minimum of $150,000 per key.
Four Points by Sheraton Franchise
Upon completion of the brand-mandated change-of-ownership PIP, a new investor can expect a new, long-term license agreement with Marriott.

Current ownership has ordered the PIP report, which will be uploaded to the virtual deal room (VDR) upon receipt.
Management Availability
This hotel property is being offered free and clear of any management encumbrances, providing an investor with the flexibility to revamp the hotel's operational strategies.
PHOTO GALLERY
Resize thumb images to 270px (width) x 180px (note: thumb height should consistent), and place in "thumbs" folder inside the "gallery" folder. Full size images should be resized to 1000px (width) with any height
Thumb images should be the same filename as the full size images.
Image file name format: [number] - [word] example: "1 - Front View"
Go to UFS "gallery" folder to add images to gallery.
CONTACT US
Investment Sales Contacts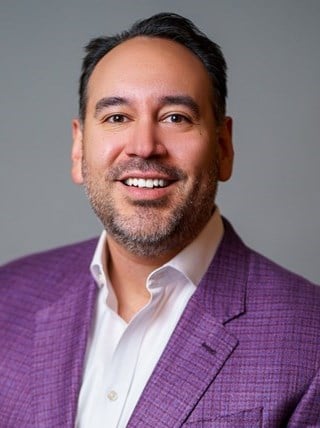 Senior Managing Director, Partner, Brokerage & Advisory
HVS
Houston
+1 (713) 955-0012
eguerrero@hvs.com