THE OFFERING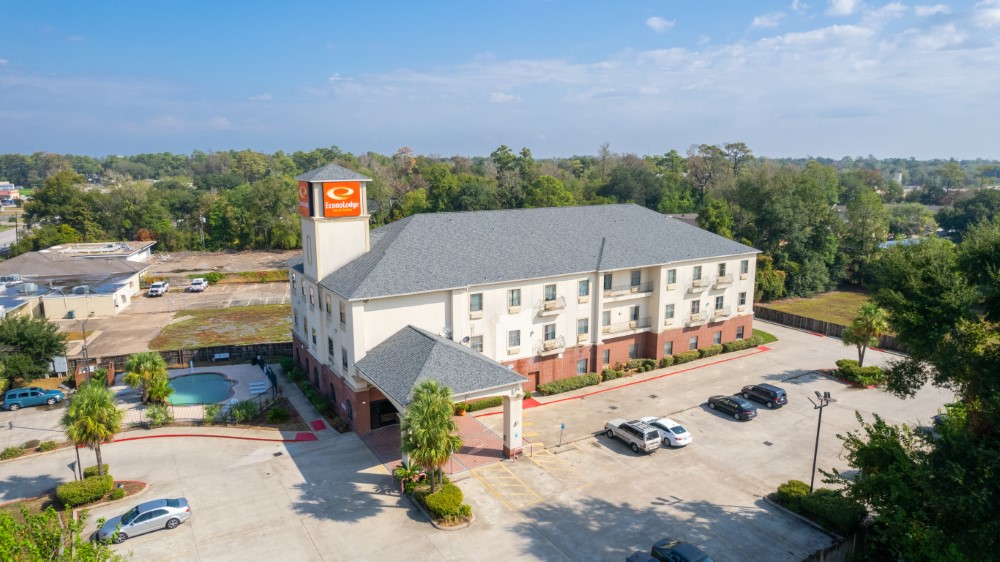 HVS Brokerage & Advisory, as the sole and exclusive advisory firm to ownership, is pleased to present the opportunity to acquire the 53-key Econo Lodge Inn & Suites Beaumont, a limited-service hotel asset in Beaumont, Texas. Beaumont is part of Jefferson County, located in the Southeast Texas region, and its economy is anchored by the government, education, and healthcare sectors, as well as the petrochemical industry. The hotel is currently owner-operated and will be sold without management encumbrances. Moreover, the hotel offers a value-add opportunity for a new owner to increase profitability through cost-saving initiatives.
PROPERTY HIGHLIGHTS
Excellent Location Among Strong Corporate & Leisure Demand Generators
The property is conveniently located just off Interstate 10 and within a 15-minute drive of several leisure and commercial demand generators, including Baptist Hospitals of Southeast Texas, Lamar University, Ford Park, and ExxonMobil Beaumont Chemical Plant, among others.
Robust, Growing Petrochemical Market
Based upon a report published by the Southeast Texas Economic Development Foundation (SETEDF), approximately $54 billion of petrochemical expansion projects are either underway or have been recently completed; ongoing projects are expected to be completed by 2030.

These projects include Exxon's $10-billion Golden Pass LNG Expansion, currently on track to begin operations in 2024, and Valero's $975-million refinery expansion, completed in April 2023. Local officials anticipate that these projects will create over 2,000 temporary jobs and 500 permanent jobs in the area.
Underperforming Asset
The hotel has underperformed in the past, running at a loss in 2022. New ownership will have the opportunity to implement cost-saving strategies, specifically by reducing payroll expenses and supply costs. It is expected that a new owner-operator would be able to achieve a 40.0% gross house profit upon stabilization.
Discount to Replacement Cost
The property is available at a discount to its replacement cost, at $54,717 per key, presenting a cost-effective investment opportunity.
Onsite Living for Owner/Operator
The property contains a two-bedroom, two-bathroom manager's apartment.
Unencumbered by Management Agreement
The hotel asset is being offered fully unencumbered by a management agreement.
PHOTO GALLERY
Resize thumb images to 270px (width) x 180px (note: thumb height should consistent), and place in "thumbs" folder inside the "gallery" folder. Full size images should be resized to 1000px (width) with any height
Thumb images should be the same filename as the full size images.
Image file name format: [number] - [word] example: "1 - Front View"
Go to UFS "gallery" folder to add images to gallery.
CONTACT US
Investment Sales Contacts