THE OFFERING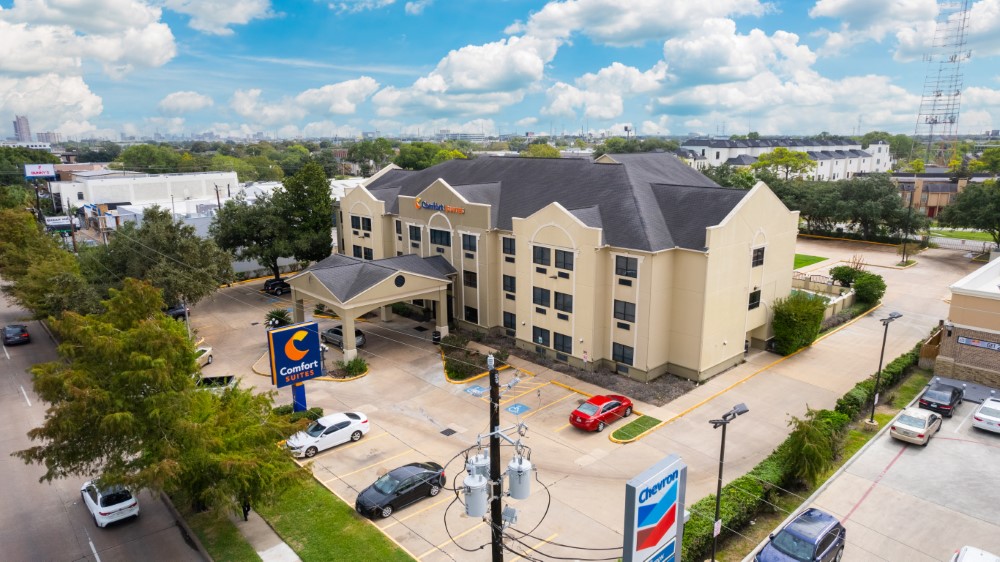 HVS Brokerage & Advisory, as the sole and exclusive advisory firm to ownership, is pleased to present the opportunity to acquire the 61-key Comfort Suites Near The Galleria, a limited-service hotel asset located in the historically strong Galleria/Uptown District submarket. This offering presents an excellent opportunity for a more "hands-on" owner/operator to acquire an underperforming asset with operational upside at a price well below replacement cost. The property benefits from its strategic location along Richmond Avenue near the convergence of the West Park Tollway and Interstate Loop 610.
Financials as of TTM as of September 2023 (STR Report)
PROPERTY HIGHLIGHTS
Highly Desirable Location Within the High-Barriers-to-Entry Galleria/Uptown District Submarket
The property benefits from its location near Houston's Galleria/Uptown District, a densely developed and highly sought-after submarket in Houston that is anchored by The Galleria mall. The submarket presents significant cost barriers for entry into the hotel industry given the high land costs and limited franchise options.

Uptown Houston is considered one of the nation's largest business districts outside a Central Business District (CBD), boasting over 28 million square feet of commercial space, with 21 million square feet considered Class-A offices. The Galleria/Uptown District consistently enhances its infrastructure with the aim of establishing an attractive pedestrian environment that fosters business growth and aligns with sound city-planning principles.

The submarket has a central location relative to Houston's major freeways and is less than ten miles from Houston's major economic centers, such as Greenway Plaza, Downtown Houston, and the Texas Medical Center.
Ideal Opportunity for an Experienced Owner/Operator to Improve Performance and NOI Flow-Through
The 61-key count is considered an ideal size for an experienced owner/operator.

According to the past three years of financial statements, the hotel registered an average gross operating profit (GOP) below 30.0%. Based on a selection of operating statements from similarly aged hotels affiliated with Choice, the hotel should achieve a stabilized GOP margin between 45.0% and 50.0%.

We see multiple opportunities for improvement that could lead to a collective decrease in rooms expense and administrative & general expenses, specifically in the payroll department.

Per the September 2023 STR Report, the hotel ranked fourth out of the five competitive hotels in terms of average daily rate (ADR), and third out of five in terms of RevPAR.

Upon completion of the change-of-ownership property improvement plan (PIP), an investor will have a newly updated, limited-service product boasting an excellent location, as well as the ability to increase occupancy and ADR by implementing aggressive sales tactics to capture more demand and maximize RevPAR penetration.
Strong Historical Topline Revenue and Rebounding Performance
Prior to the COVID-19 pandemic, the hotel generated more than $1,500,000 in revenue, showing tremendous upside for a new investor.

Based on HVS pro-forma projections, following the completion of the PIP, stabilized rooms revenue in 2026/27 is anticipated to exceed $1,600,000 ($72.00 RevPAR), with an NOI flow-through of $600,000 (rounded).

When comparing the year-to-date period through August 2023 against the same eight-month period in 2022, the Galleria submarket experienced a 17.4% increase in occupancy, while ADR rose 4.9%, and RevPAR increased 23.2%; moreover, lodging demand in this submarket rose 11.8%.
Ability to Increase Guestroom Key Count
There is a two-room suite that is currently being used as an office. This suite can be converted back into a guestroom to bring the key count to 62.

Current ownership had plans created to expand the guestroom key by 27, bringing the key count to 89. The expansion would comprise three levels, with five king-bedded suites and four double queen bedded suites on each level, or 27 additional guestrooms.
Excellent Location Among Strong Corporate & Leisure Demand Generators
The property is located near various dining, retail, and entertainment options, which is a positive attribute for both business and transient guests.

Nearby restaurants include El Patio Tex-Mex, BB's Tex-Orleans, Thai Garden Restaurant & Bar, and Café Layal.

The Galleria mall, located two miles from the Property, encompasses 2.4 million square feet of retail space with over 400 retail stores and restaurants. It is the largest shopping mall in Texas and one of Houston's top tourist attractions, drawing over 30 million visitors a year. Highlights include high-profile retail brands and luxury boutiques, as well as some of the city's most venerated restaurants.

Additional leisure demand generators within five miles of the property include the 1,500-acre Memorial Park (urban-center park), Mahatma Gandhi District, Waterwall Park, River Oaks District, Highland Village Shopping Center, and Uptown Park.

Over 2,000 companies call the Galleria submarket home, including some of the most prominent energy, financial, real estate, and professional companies in the world, such as Air Liquide, Apache Corp., Bechtel Corp., BHP, GE Energy, Williams, PNC Bank, Enbridge, Hines, iHeart Media, Laundry's Restaurants Inc., Quanta Services, Skanska USA, and Alliantgroup.

Truist Bank has relocated its Houston regional office to the Galleria area from Three Allen Center to 1400 Post Oak Boulevard. Truist Bank has a goal of becoming a top-five financial institution in Texas within the next decade, while actively contributing to the community through its philanthropic arm, the Truist Foundation.
Priced Significantly Below Replacement Cost
This opportunity presents an investor with the ability to acquire the property at a price well below replacement cost.

To construct a similar limited-service asset with comparable amenities, the estimated all-in investment would be a minimum of $120,000 per key. The higher costs are due to the scarcity of available land in this submarket.
Choice International Franchise
An investor can expect a new, 20-year franchise license agreement with Choice Hotels International Inc. upon completion of the brand-mandated change-of-ownership PIP.

The PIP report can be found in the virtual deal room (VDR).

In 2019, the Comfort brand received a $2.5-billion strategic investment directed toward a complete redesign of the product, marketing, and brand awareness. Comfort is Choice Hotels International Inc.'s most prominent brand, with exposure to over 56 million Choice Privileges® Rewards members.
PHOTO GALLERY
Resize thumb images to 270px (width) x 180px (note: thumb height should consistent), and place in "thumbs" folder inside the "gallery" folder. Full size images should be resized to 1000px (width) with any height
Thumb images should be the same filename as the full size images.
Image file name format: [number] - [word] example: "1 - Front View"
Go to UFS "gallery" folder to add images to gallery.
CONTACT US
Investment Sales Contacts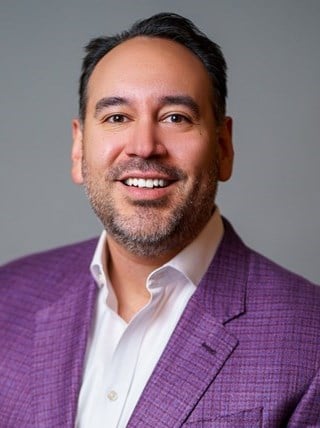 Senior Managing Director, Partner, Brokerage & Advisory
HVS
Houston
+1 (713) 955-0012
eguerrero@hvs.com